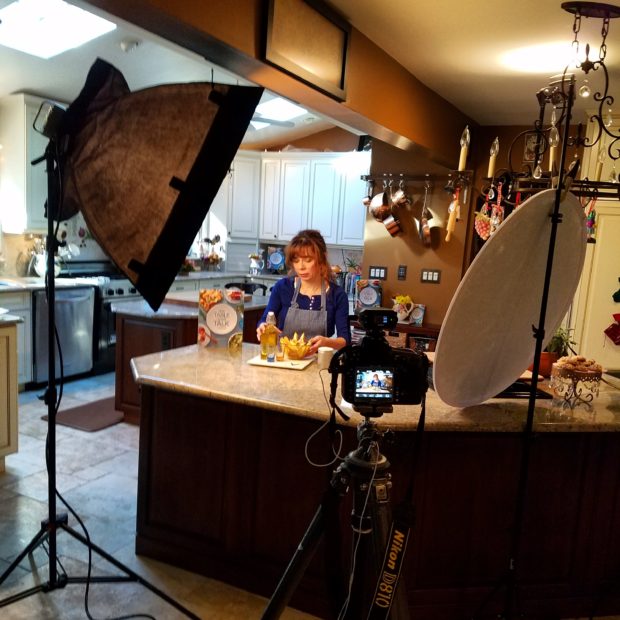 When you've been doing something for a long time, it's easy to become complacent and stay with what you know instead of exploring new trends and technologies. I've spent a lot of time pondering this over the past few years and have come to the realization that, while it may be comforting to stick with the status quo, it certainly doesn't help to fan the flame of creativity. We all need to take creative risks to keep our work fresh and our interest in it strong. Sometimes this means trying things that are outside of our comfort zone and waiting to see what happens. I've had several experiences like this, and while they haven't all been successful, I've learned a lot from all of them.
I started teaching photography classes to kids at a local art center about 8 years ago. At the time, the Director asked if I would also teach adults. I politely declined, telling her that I was, in fact, mentally closer in age to the 13 year olds in the class. The fact was I was afraid that I'd be faced with questions I couldn't answer if I taught adults. It took several years of teaching kids before I tried teaching an adult class through a library. I soon discovered that it was exactly the same as teaching kids and that my fears were unfounded. I now teach 3 sessions of classes each semester through the Continuing Education program at my local high school. The students are all enthusiastic and eager to learn, and I found that teaching reminds me why I love what I do so much. I'm inspired by their work, which in turn makes mine better.
A good friend of mine is a food stylist and recipe developer. We met long ago during a food shoot, and we've remained friends and worked together ever since. For years we talked about how she needed to write a cookbook, and the joke was always "before I turn…." (Fill in the blank for an appropriate age). Needless to say, the years went by without the cookbook, until one day she decided to start. It became her passion project, taking 4 years to complete. The end result is beautiful and it's been well received. She's working on the marketing and we are collaborating on shooting video tutorials, along with still photos of the finished recipes. I haven't shot video since my school days, and it's been an amazing learning experience for both of us. We have found new skills and new ways of sharing our work. Our collaboration has helped to keep my creative fire burning, in turn keeping me interested in my work.
It's been a long time since I was in school and had the rush that comes from learning something new and exciting. It finally dawned on me that there's something new in photography every day, and I can get excited about that! That's keeping it fresh.